For English – Please scroll down
For bookinger over 8 personer, skriv da venligst en mail på booking@jetaime.dk
Hvis du ønsker at afholde et mindre eller større selskab på Je t'aime, kan det gøres på flere forskellige måder.
Rigtigt meget kan lade sig gøre, både om dagen og om aftenen, så bare spørg, vi kan helt sikkert finde frem til noget der giver mening for jer.
I den forreste del af restauranten har vi plads til ca. 48 gæster. Og i de bagerste to lokaler,
som enten kan lukkes af eller slåes sammen, har vi plads til ca 24 gæster i hver.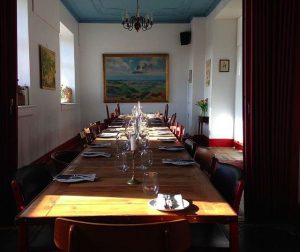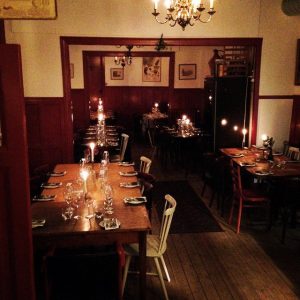 Please contact us in order to discuss a booking for more than 8 people.
We can accommodate larger functions for more than 8 people.
We're flexible and are happy to host your function both day and night.
The restaurant consists of a front and a back section. The front section can accommodate 48 guests.
The back section is a large room that can be partitioned into two separate rooms at a capacity of 48.
For any inquiries – feel free to contact us